Remote Inspections - Citizen Guide
If your town is looking to perform your inspection remotely, you will need to have access to a smart phone or tablet.
Step 1. Your inspector will send you a text or email inviting you to begin the inspection (see pictures below)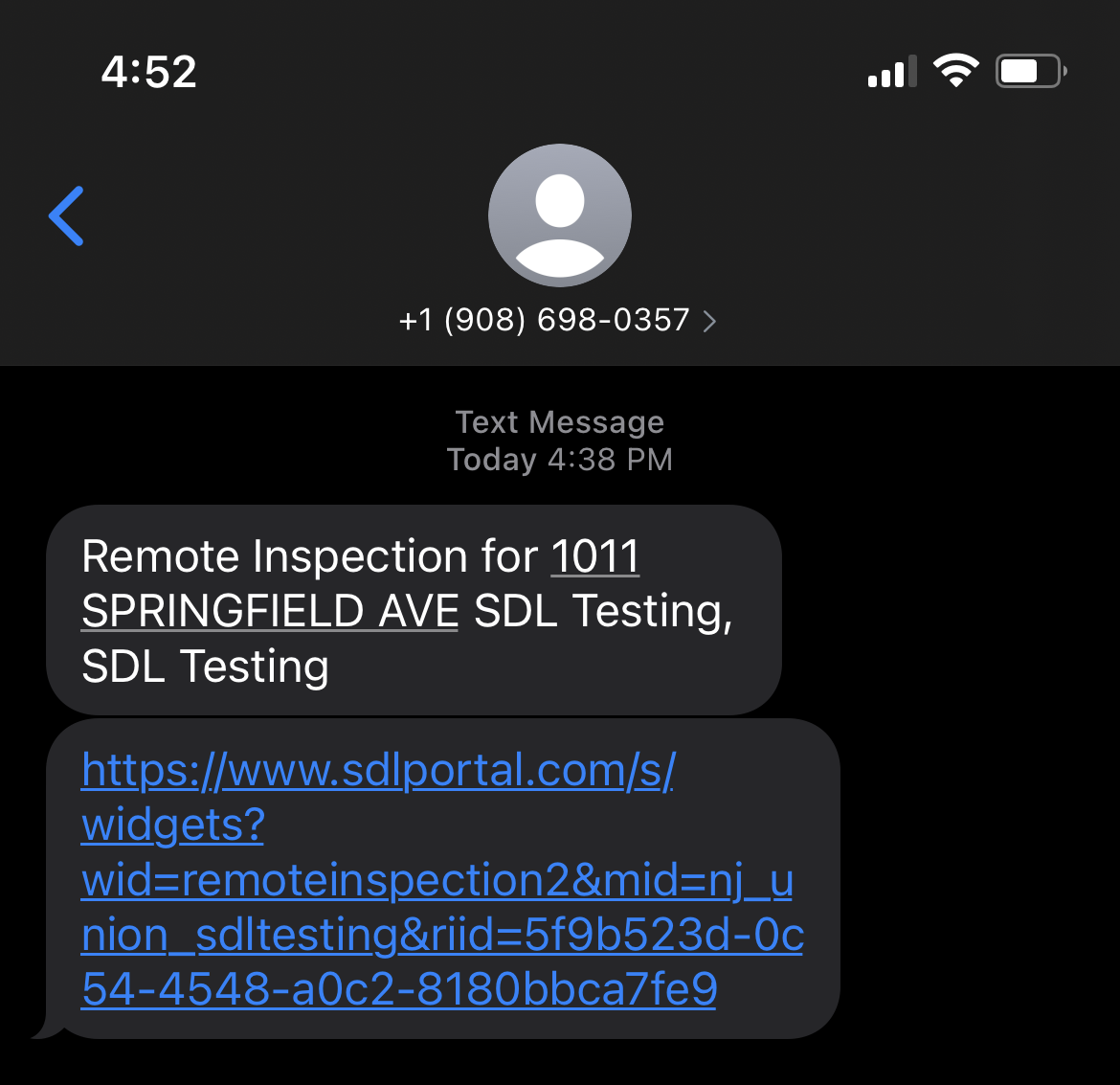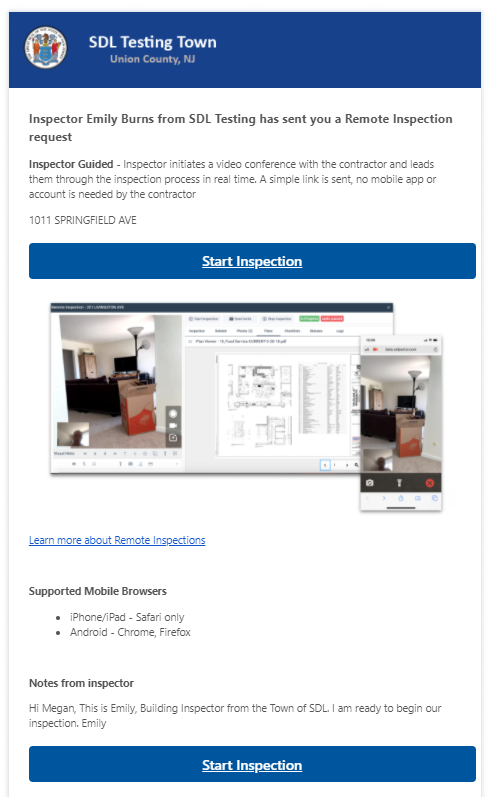 Step 2. Once connected, the inspector will be able to view your screen and give you verbal/visual cues to indicate what you should be showing them with the camera of your device.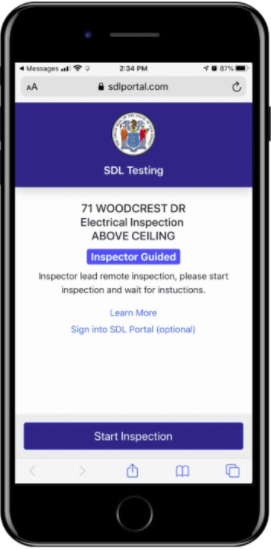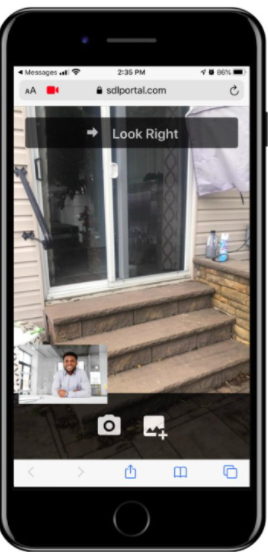 Preparing for your Remote Inspection
Tips:
Have a flashlight, step ladder and tape measure on hand before the inspection starts in case it is needed.
Be sure that the device and browser you are using has audio and video permissions enabled.
Device Requirements:
iOS: Safari
Andriod: Chrome or Firefox