Prerequisites: In order for any citizen to submit a request they must create a Portal account and validate their email address.
Each municipality has complete control over which departments, features, and information are made available to the public. To view the available requests for your town, select the 'Requests' button on the top toolbar.

Once you click 'Requests', you can scroll down the page to see all of the available web requests. Please note that OPRA and Complaints can be found under the General/Multiple Departments section.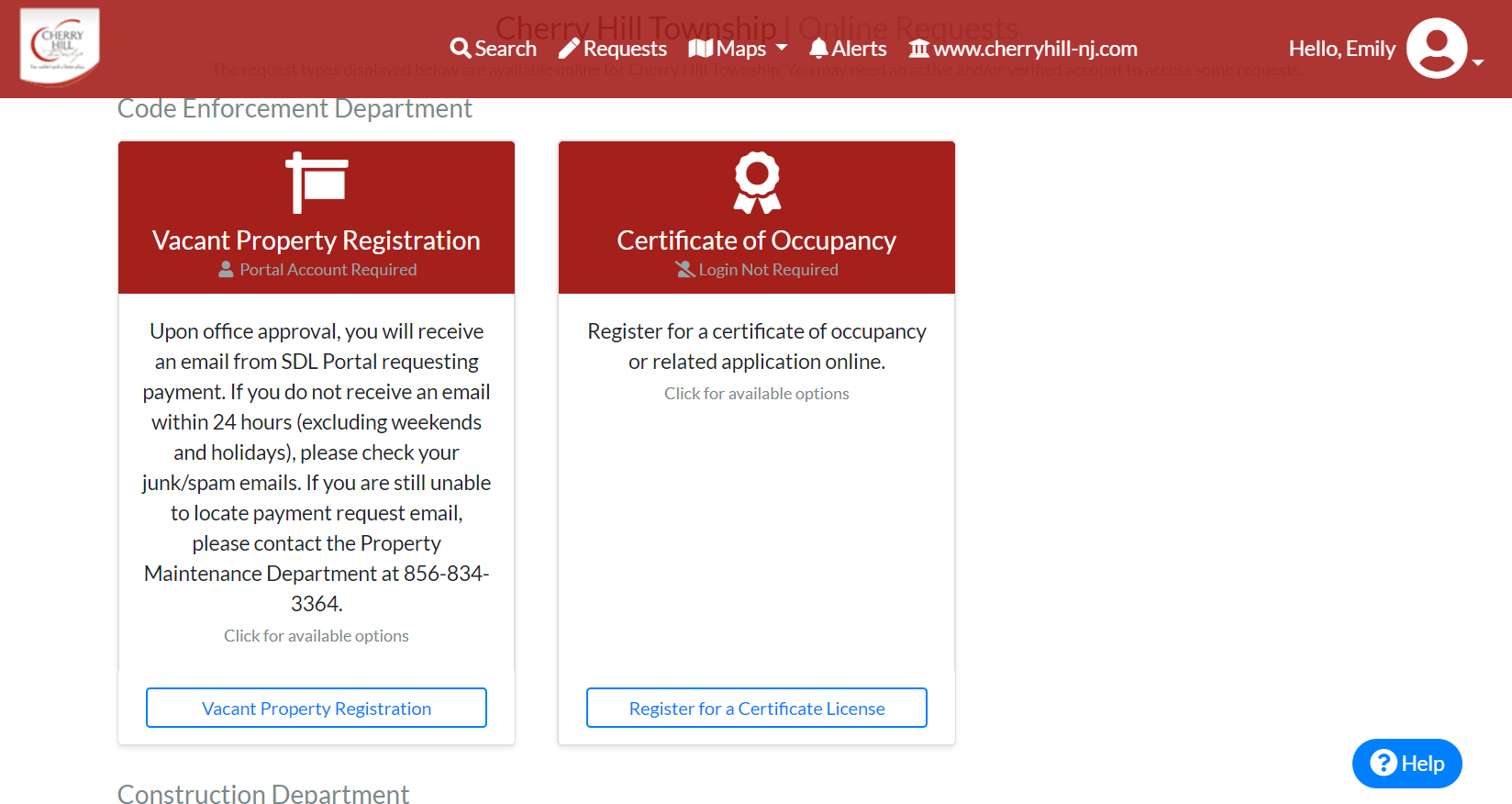 Available Request Types Include:
Clerk: Mercantile License Applications
Clerk: Parking Permit Applications
Clerk: Other One Time/Temporary Clerk Applications
Code Enforcement: Property Registration
Code Enforcement: Landlord Registration
Code Enforcement: Claim a Property
Code Enforcement: Certificate Applications
Construction: Request Inspections
Construction: Permit Applications
Engineering: Road Opening Permits
Engineering: Traffic Permits
Fire Department: Detector Inspections
General/Multiple Departments: Issues & Complaints
General/Multiple Departments: OPRA
Health Department: Food License Applications
Health Department: Health License Applications
Land Use (Zoning/Planning Department): Zoning Applications
Pet Department: Pet Registrations & Licenses
Police Department: Alarm Registrations
http://bit.ly/SubmitReq